Dr. Mark Dekkers
Orthopaedic Surgeon MBBS, FRACS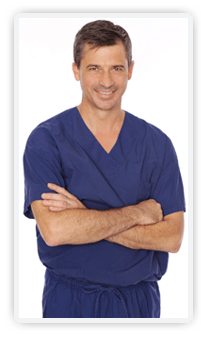 Dr Mark Dekkers is an Orthopaedic Surgeon who completed his orthopaedic training in Queensland.
He was born in Wagga Wagga and educated at Aquinas College in Perth and Emmaus College in Rockhampton. He obtained his medical degree from the University of Queenland in 1991. He worked for the Australian Defence Forces for 2 years serving time in the Pacific Region. He then completed his Advanced Training in Orthopaedic Surgery in Queensland, obtaining his Fellowship of the Royal Australian College of Sugeons (FRACS in Orthopaedic Surgery) in 2001.
Dr Dekkers has completed his specialist training in knee surgery with fellowships in the UK and Europe. He has completed a post graduate fellowship in Knee Surgery under the supervision of Mr David Barratt at Southampton, UK and advanced training in Sports Knee Surgery and Cartilage Implantation with Mr Tim Spalding at the University of Covertry and Warickshire Hospital in the UK. He has also completed a trauma fellowship with Professor Catagni in Italy.
Dr Dekkers holds a public appointment at the Princess Alexandra Hospital as a Senior Staff Specialist. Prior to this he held the role as the Deputy Director of Orthopaedics at the PAH. Privately his rooms are located at the Greenslopes Private Hospital and he also visits the NorthWest Private Hospital on Brisbane's northside where he consults and operates weekly.
Dr Dekkers interests cover the range of knee surgery including arthroscopic anterior and posterior ligament reconstruction for the unstable knee, meniscal surgery and reconstruction for footballers cartilage, articular cartilage repair and chondrocyte transplantation for joint articular cartilage surface damage, through to osteotomy and joint replacements for the arthritic knee and hip. Outside the hospital his interests lie with his family. Cycling is his main hobby. He enjoys most sports and has been involved in club rugby as a specialist.
More Information
Medical School :
University of Queensland MBBS 1991
Post Graduate :
Active research in the area of knee and sports injuries and cartilage transplantation : He is a qualified instructor for the RACS Care for the Critically Ill Surgical Patient Course
Registration :
The Queensland Medical Board
Specialty :
Hip and Knee Arthroplasty, Sports Knee Surgery in the young athlete, Knee Cartilage Transplantation and Degenerative hip and knee conditions in the aging person.
Professional Memberships:
Australian Medical Association
Australian Orthopaedic Association (Associate Member)
International Society of Arthroscopy
Knee Surgery and Orthopaedic Sports Medicine
AMIBE (Certified Independent Medical Examiner)
Member Theatre Advisory Committee North West Private Hospital
Current Public Appointments :
Senior Staff Surgeon at the Princess Alexandra Hospital
Private Hospital Visiting Rights :
Greenslopes and NorthWest Private Hospital, Everton Park.
Particular Interests:
Sports knee Surgery
Hip and Knee Arthroplasty
Cartilage Transplantation